I'm so proud of the dedication, dependability, experience, professionalism and down-right animal loving-ness of our team in South London. I'm Victoria and I set up Love Cats in 2009 and several of the team below joined me soon after that – thank goodness they did!
I've had so many comments, time and again, our brilliant cat sitters have gone above and beyond the expected and given so much more to ensure that your cat is safe and happy. And why? Because they love their job and they love cats!
You'll meet your assigned sitter at the point of registration and from that time forward they will be your regular pet sitter, getting to know your cat (or other furry creatures) better and better each time they visit. We've had incredibly shy cats develop over time from hiding under the bed to welcoming our sitters and sitting on their knees. Such a great feeling.
If for any reason your regular sitter can't make the visits, we have plenty of local back-up and the sitter covering the visits will meet you and/or your pet beforehand – if it can be avoided, we will never send in someone who hasn't met your pet in person. All Love Cats pet sitters are DBS checked and fully insured.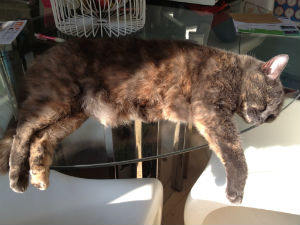 Having grown up in the countryside with a wide range of animals from large horses to goldfish, several dogs and of course cats, I now live in Balham with just the one cat, Chi (that's her in the photo above) … and three other animals (my husband Jack and our two boys).
Areas covered: Balham, Streatham, Clapham, Tooting, Brixton, West Norwood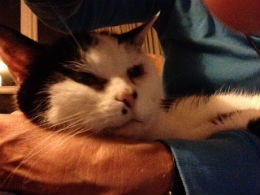 I have lived in south west London for over 30 years. I have owned four cats in my life. The first two were brother and sister, and were with me for their whole lives. The next two were 10 year old sisters, who came to me from battersea dogs and cats home where I regularly volunteer. They spent their later years with me. Now I love to spend as much time with my love-cats felines as possible.
Areas covered: Balham Streatham, Clapham, Tulse Hill, Brixton, West Norwood, Upper Norwood, Stockwelll, Norbury, Paxton Green, Gipsy Hill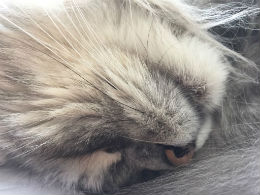 I am based in Clapham South. I've lived back in London for over 15 years having relocated back here from working in Europe and Asia. I've surrounded myself with animals wherever I have lived and I'm currently fostering 2 rescue dogs, an adopted a Battersea cat along with 3 ex battery chickens. I have also spent a number of years volunteering at large animal charities and rescue centres.
Areas covered: Balham, Streatham Hill , Clapham, Stockwell, Battersea, Furzedown, Brixton, Tooting
As a child, I wanted to be a cat, as a teenager, I had pictures of cats on my wall instead of pop stars. I JUST ADORE CATS and I would like to adore your cats as well. I am an adult tutor, I live in East Dulwich and have done so for most of my life. I have a car and can be very flexible with my hours as I only work part-time. I look forward to the pleasure of meeting you and, more importantly, your Moggy!
Areas covered: East Dulwich, West Dulwich, Herne Hill, Dog Kennel Hill, Nunhead, Peckham, Camberwell, Gipsy Hill, Forest Hill, Brockley
I am Michelle. I have worked for Love Cats for nearly three years now and I have loved every single minute that I spend with my new fur-ball friends. They become an extended part of my own fur-ball family – I now have four of the beauties …. and have been told that I am not allowed anymore which is why I love looking after other people's babies when they go away.
Areas covered: Selsden, Addington, Shirley, Sanderstead, South Croydon, West Wickham, Purley, Selhurst, South Norwood
I work part time and have been enjoying regular cat sitting in my spare time for over a year now. One of my oldest cat clients is approaching the grand old age of 21! I also just completed 5 months of volunteering as a Cattery Support Volunteer at Battersea Cats Home, which was lots of fun and provided me with some great experience. I have owned cats all of my life and have a lot of experience in cat care. Currently I have two lovely black cats at home, Byron (3) and Dee Dee (6).
Areas covered: Streatham Common, Streatham Vale, Furzedown, Mitcham, Norbury
I've lived with animals all my life (my dad was in the dog squad of the Met Police). Over the last 20 years, we've taken in a number of farm kittens, with the oldest living to 19 years old – he was the kitten no one wanted and grew into a handsome, strong, magical cat.
Currently we live with a 9 year old sunbathing queen, and a 4 year old massive half Maine coon terror (and our two cute gerbils, who never meet the cats!)
I also help out once a week at Battersea London with the new arrival dogs comforting/ walking/feeding/ cuddling them.
Areas covered: Kingston, Norbiton, Raynes Park, New Malden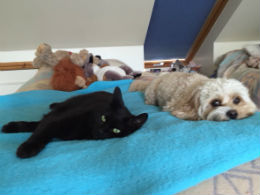 I have lived in South West London my whole life and I have always had cats in my life. Animals and their wellbeing is so important to me, and I have recently completed my MSc in Clinical Animal Behaviour. I volunteer with the cats at Battersea Dogs and Cats home, helping to socialise the cats that are looking for a home. My friends have always teased me, and call my cat 'Princess Molly' because I love to spoil her and give her loads of cuddles. I hope that I can do the same for your cats when you are away and that you will reassured that your cat is in excellent care.
Areas covered: Southfields, Earlsfield, Wimbledon, Putney and Wandsworth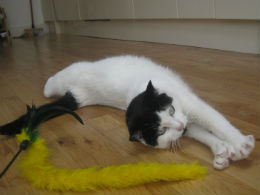 I have lived in Balham all my life and have always shared it with cats and dogs. Now my own children are grown up, I work with children and animals every day and I can thoroughly say that I love my work!
Areas covered: Balham, Streatham, Clapham, Furzedown, Tooting, Brixton
I grew up in Northern Canada, surrounded by cats and dogs. I've spent the last 40+ years living in South London, bringing up my daughter in a house full of cats, dogs and many, many pet rats! Now I live in my own so I get my cuddles from your cats instead.
Areas covered: Balham, Streatham, Clapham, Furzedown, Tooting, Brixton, West Norwood